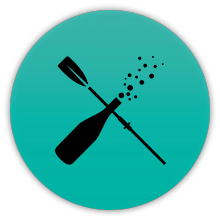 Blog 4 - Third Harvest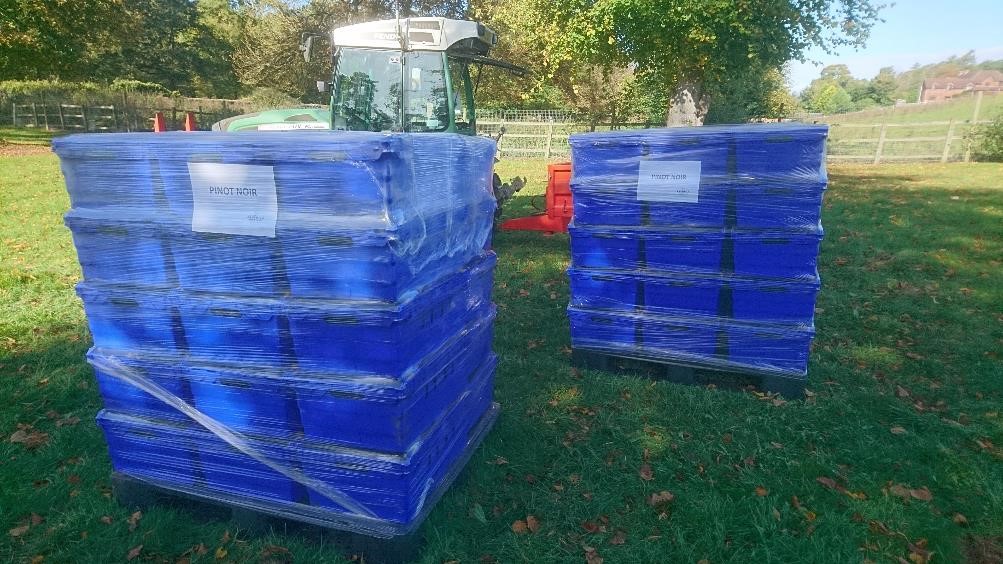 The growing season started with great promise - rather too much promise – in April when the buds appeared much earlier than usual after the mild winter. Thanks to our steep slope, most survived the frosts, and went on to benefit from the dry sunny weather during the flowering season. This led to huge numbers of grapes appearing, however climate can be very fickle. The tightly-packed bunches did not appreciate the endless weeks of damp and rain later in the summer, and it was a constant battle to get enough air circulating around the grapes to keep them dry and mould-free. Nonetheless, we picked our largest harvest to date – a 30% increase on last year, which in turn had been an almost 30% increase on 2015's.
The fruit was harvested earlier in October than previously, at the optimum time for ripeness, flavour, sugar and acid levels. Picking by hand made sure that any underripe or substandard grapes were not harvested.
The second magical part of the process now is the slow fermentation under temperature-controlled conditions using carefully-selected French yeasts. The three wines – kept separate for each variety of grape – are turning sugars to alcohol whilst locking-in the essential flavour and acidity for the next stage.