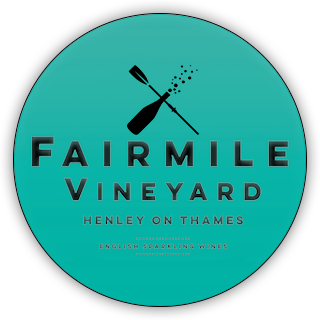 England's only Outstanding sparkling white wine
Fairmile Vineyard's maiden vintage beat highly distinguished and long-established vineyards to be voted England's only Outstanding sparkling white wine by Decanter wine and lifestyle magazine (January 2020 edition). Out of 53 sparkling white wines costing under £50:
16 came as Recommended (86-89 points/100).
26 were Highly Recommended (90-94 points/100).
Only Fairmile Vineyard's Classic Cuvée was deemed Outstanding (95-97 points/100).
(Rosé sparkling wines were not eligible for judging on this occasion).
This follows Thames & Chilterns Vineyard Association awards of a gold medallion for our rosé , and a bronze for our classic cuvée within a month of launch in August 2018.
Thank you also BBC TV Oxford for featuring Fairmile Vineyard in South Today News on 22nd August, reinforcing our reputation for top-notch bubbly from a beautiful location.
Coronavirus (COVID-19) precautions.
We have enormous sympathy to those whose lives are being disrupted by the coronavirus outbreak. In response to the Government edict of 23rd March 2020, our wine cellar door sales have been suspended. Online ordering continues as normal using courier delivery and free delivery of one or more cases around Henley on Thames.
We follow health precautions published by our industry body WineGB.
Forthcoming events (subject to COVID-19 virus restrictions)
Keep checking this page, or enter your email address on our Contact page to hear about other forthcoming events when you can sample our wines at one of our vineyard open days or at food and wine fairs once life returns to normal.
Good health,
Jan & Anthea