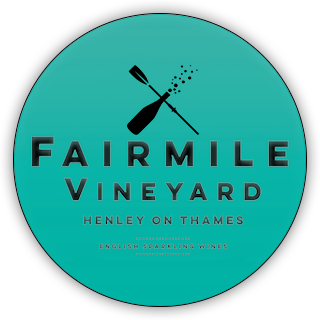 England's only Outstanding sparkling white wine
Fairmile Vineyard's first-ever release has beaten highly distinguished and long-established vineyards to be voted England's only Outstanding sparkling white wine by Decanter wine and lifestyle magazine (January 2020 edition). Out of 53 sparkling white wines costing under £50:
16 came as Recommended (86-89 points/100).
26 were Highly Recommended (90-94 points/100).
Only Fairmile Vineyard's Classic Cuvée was deemed Outstanding (95-97 points/100).
(Rosé sparkling wines were not eligible for judging).
This follows Thames & Chilterns Vineyard Association awards of a gold medallion for our rosé , and a bronze for our classic cuvée within a month of launch. Released in August 2018, the wines exceeded expectations - the winery has done a fantastic job of turning our grapes into top-quality fizz.
Thank you also BBC TV Oxford for featuring Fairmile Vineyard in South Today News on 22nd August, reinforcing our reputation for top-notch bubbly from a beautiful location.
You can buy Fairmile wines from our online shop, selected fine dining restaurants and certain fine wine merchants. Anyone living close to Henley can save on delivery costs by using the "click-and-collect" service to pick up in person or purchase directly with cash or card from the vineyard between:
Tuesdays 10am - midday.
Thursdays Midday - 2pm.
Saturdays 10am - midday.
If you have a party of six or more, we are happy to pop open a bottle during your own private tour & tasting. What finer experience than sipping chilled bubbly overlooking the vineyard it came from? Phone or email us to arrange one of these ever-popular events.
Forthcoming events
Keep checking this page, or enter your email address on our Contact page to hear about other forthcoming events when you can sample our wines at one of our vineyard open days or at food and wine fairs.
Jan & Anthea