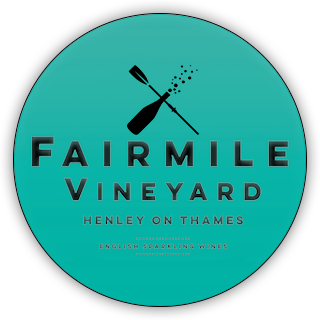 England's Outstanding sparkling white wine
Award winners!
Fairmile Vineyard's maiden vintage from 2015 beat highly distinguished and long-established vineyards to be voted England's only Outstanding sparkling white wine by Decanter wine and lifestyle magazine (January 2020 edition) winning 95-97 points/100. (Rosé sparkling wines were not eligible for judging on this occasion).
Our 2016 vintage is now on sale and tastes, if anything, better, thanks to the addition of well-aged reserves from that outstanding year of 2015.
Wine cellar door sales
As a boutique vineyard, you won't find our multi award-winning wines everywhere, but they can be found in selected wine merchants, fine dining restaurants and online - with free delivery of one or more cases around Henley on Thames - or just click-and-collect.
If you would like to buy direct from the vineyard, our wine cellar door opening hours are:
Saturdays: 10am - Noon
Tuesdays: 10am-Noon (closed 12th July)
Thursdays: Noon-2pm (closed 14th July)
If you're stuck, phone or email to see how we can help!
To book a tour - see our Visits page for details.
Keep checking this page, or enter your email address on our Contact page to hear about the launch of new products and events.
Good health,
Jan & Anthea