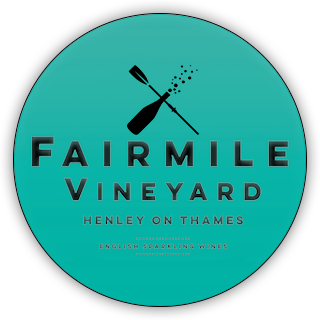 Welcome from Fairmile
Award winners within their first month of release! Thank you Thames & Chilterns Vineyard Association who awarded our rosé a gold medallion, our classic cuvée a bronze. Released in August 2018, the wines exceeded expectations - the winery has done a fantastic job of turning our grapes into top-quality fizz and cases are now sitting in a bonded warehouse in Hampshire. Thanks to a balmy Spring, we have budbreak in the vineyard and are keeping fingers crossed for no more frosts.
We are pleased to announce that our online shop has launched, from which you will be able to buy wines and chocolate truffles direct from the vineyard. Anyone living close to Henley can save on delivery costs by using our "click-and-collect" service to pick up in person between:
10am - midday on Tuesdays,
Midday - 2pm on Thursdays,
10am - midday on Saturdays.
We shall announce more Summer events where you will have opportunities to meet the owners and taste Fairmile sparkling wines. So far we have supported:
We look forward to seeing you later!
Jan & Anthea