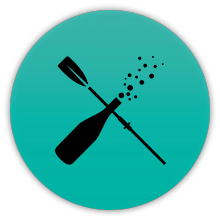 Blog 6 – All set for another season!
Friday 16th March 2018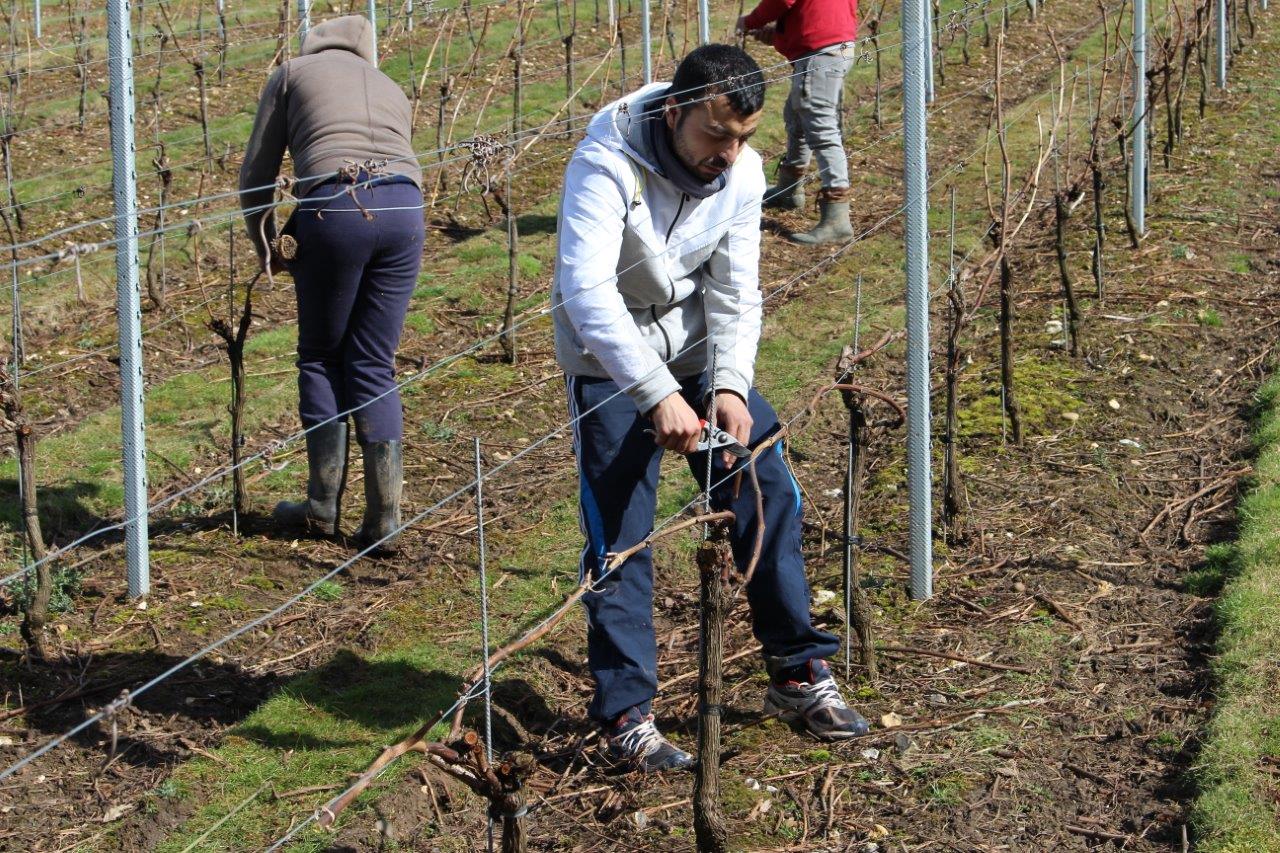 We hope you kept warm during the recent cold spell, including the notorious "Beast From The East" which blew Siberian snows across most of the country. We were touched by the concern that people showed for our vines during the snowstorm – but you need not have worried. In a way, our vines are little different from most of the trees or shrubs in your garden: they spend the Summer months building up carbohydrate reserves in their root system, which sustains them through the winter "hibernation". Cold weather only becomes a problem once the leaves start to come out in Spring.
As usual around this time of year, we completed our winter pruning, cutting away most of the previous year's growth. The task becomes a little harder each year: as the vines mature, the canes become tougher and woodier. Cutting with secateurs is only the start of it: the dead canes then have to be pulled down from the trellising. This can provide quite a manual work-out, as the canes are usually well-entwined between the trellis wires. The canes are then dumped in the middle of the rows to be pulverised by our mower – this helps them eventually break down and return nutrients to the soil. If the canes weren't pulverised, they would also impede the gang that came in March to tie the canes down onto the lowest wire. Once again, our vines are now shaped like a capital letter "T", ready to start growing canes up through the wires for this year's leaf canopy.
The winery is also busy at this time of year "riddling" (or turning) our sparkling rosé bottles whilst gradually upending them onto their necks. The dead yeast is disgorged, and the contents topped up back to the requisite 75cl with a small dosage of sugar solution. We were so enthralled by the stunning colour of our rosé that we are selling it in clear colourless bottles for you to appreciate too (just store your bottles away from natural and artificial light to avoid degradation). The first wine will go on sale slightly later in the Spring than we originally anticipated, and we have signed-off the artwork for the labels and cartons. Although English sparkling wine has been made for centuries, the industry enjoyed a renaissance toward the end of the last century, achieving spectacular reviews around the world. We therefore regard ours as a modern industry, and we hope you will be impressed by the tactile feel and clean, up-to-date design of our packaging. We shall however avoid the use of trendy monikers that pundits sometimes dream up for English sparkling wine, such as: "Britfizz", "Britagne" and so forth! Our first release will be called simply: "Rosé" followed in the Summer by our white: "Classic Cuvée".
If you haven't done so already, please subscribe to our mailing list on the Contact page.