 Blog 21 - Celebrating our tenth anniversary of planting
Join us on 26th August 2023 to celebrate!
The photo below shows the special day on 4th May 2013 when our vines were planted at Fairmile Vineyard – all 12,000 of them in one day! The GPS satellite receiver visible in the photo ensured speed and accuracy of spacing. We had purchased the land in 2012, and spent a year preparing it by deer/rabbit fencing, manuring with council compost (derived from kitchen peelings - thank you, local residents), planting a crop of winter mustard to fix nitrogen naturally out of the atmosphere, then ploughing everything in.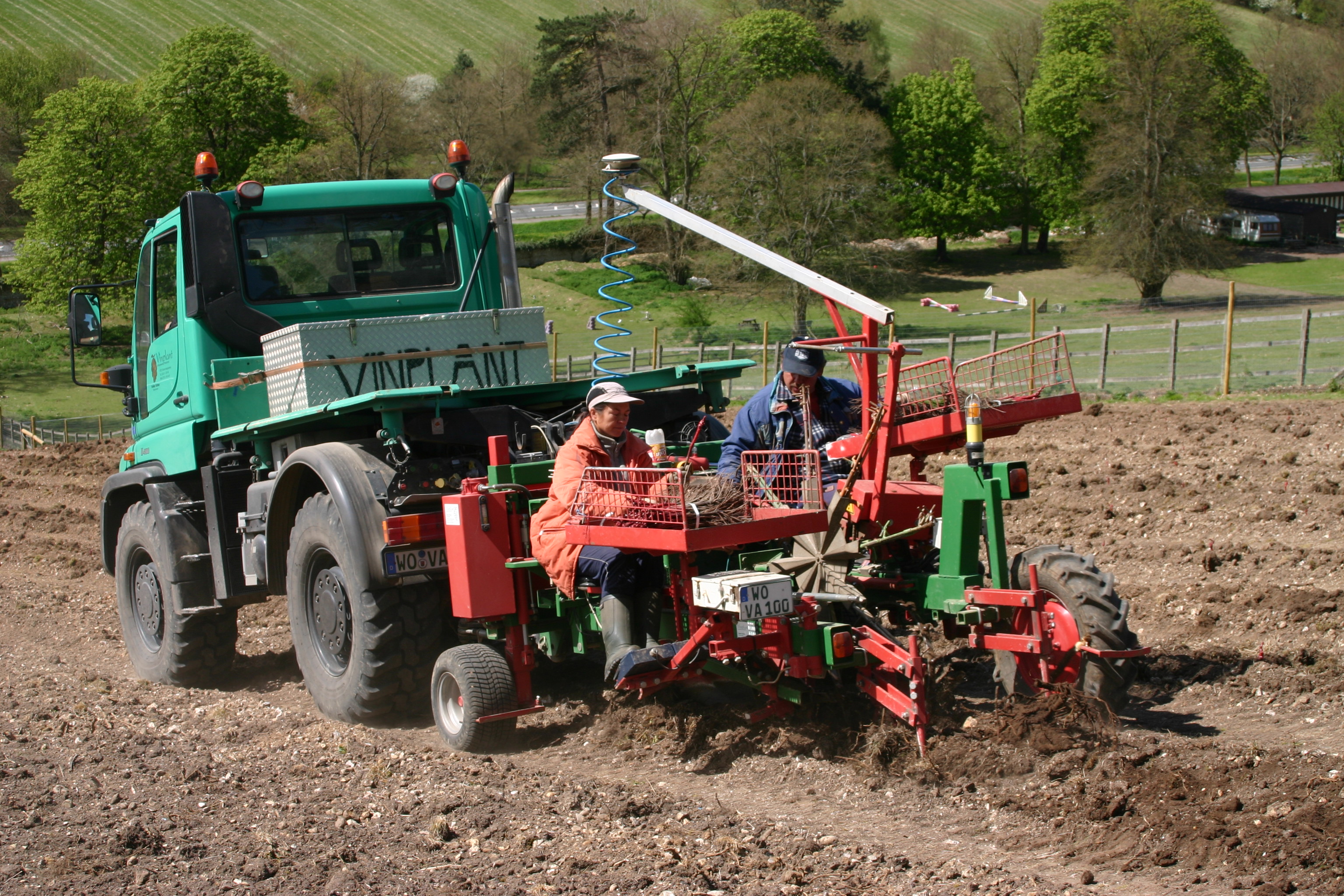 Vines were the classic trio of pinot noir, meunier and chardonnay, discovered by the French centuries ago to produce the best sparkling wines. The vines had already been grafted onto American rootstocks in a French nursery to protect against phylloxera infestation, and also matched perfectly to our chalky, flinty marl.
First harvest 2015
The vines spent their first year putting down deep roots, the second year developing their trunks, and the third year delivered their first harvest in October 2015. It then took another three years to turn the grapes into fine fizz – a process that can't be rushed whilst the secondary fermentation works its magic inside each bottle with added sugar and yeast, but worth the wait!
We would have been happy if our first release had tasted alright – but it wasn't just alright. Decanter wine magazine awarded our maiden Classic Cuvée their only "outstanding" rating in a tasting against 53 other white English sparkling wines – many from well-known, long-established English vineyards. Click here to read the Decanter verdict.
Here's something you may not know
Tucked away in a dark corner of the winery were 500 bottles from that original 2015 harvest, slowly and silently improving, becoming mellower, richer and still more satisfying. We disgorged the dead yeast (lees) out of the bottles earlier this year, and are pleased to announce that our Founder's Reserve is on sale now - tasting absolutely sublime as you'd expect. Consider it an "Outstanding Plus" wine with a total of 7 years lees-ageing! Quantities are so scarce that it's not going on general release through our normal wine merchants, restaurants, retail outlets, etc, but kept for special visitors to the vineyard.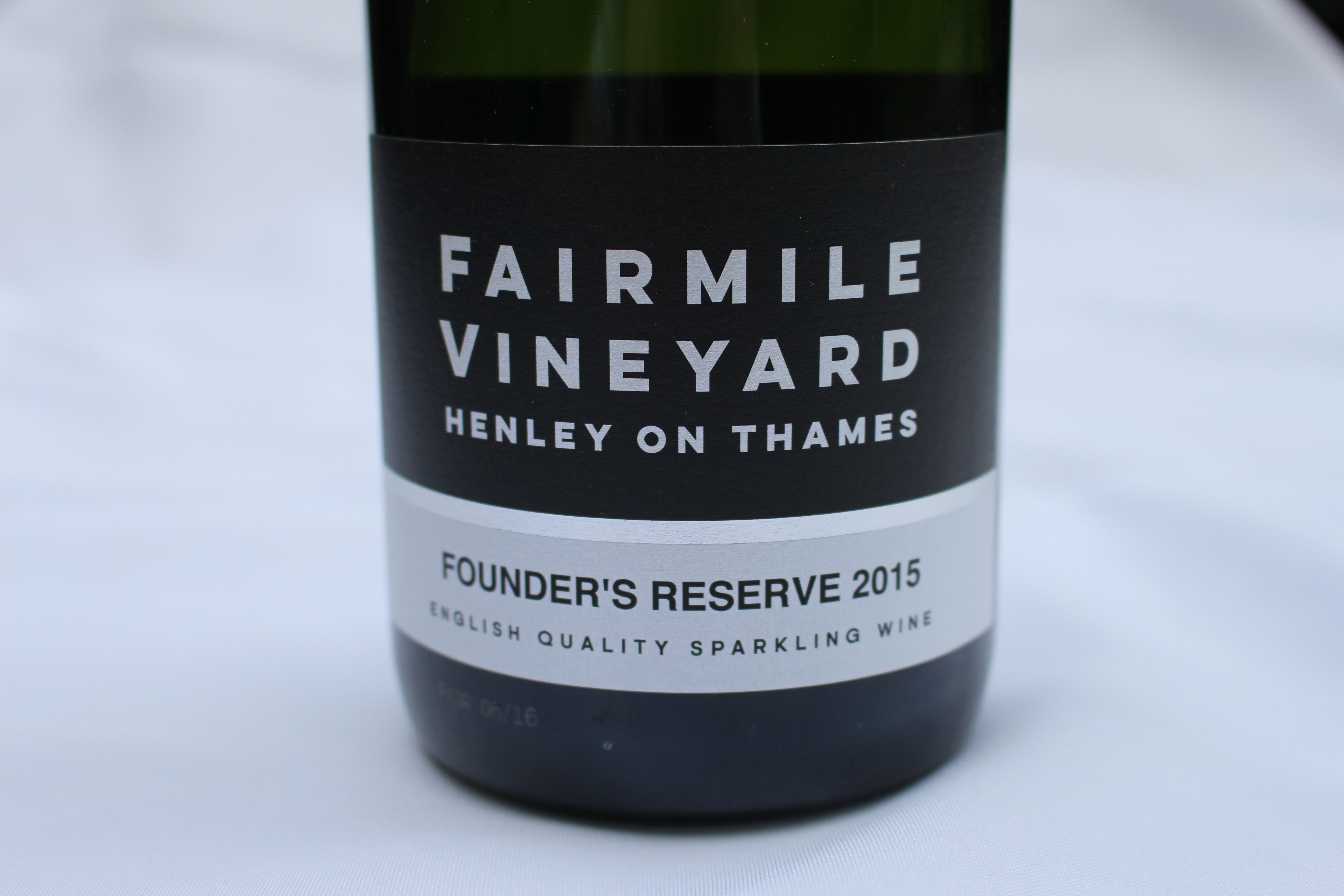 Let's celebrate
If you would like to taste the Founder's Reserve, you are invited to join us for one of two celebrations in the vineyard on Saturday 26th August 2023 at either 12:00hrs or 15:00hrs.
There will be conducted tours of the vineyard giving our story, explaining about the annual cycle of the vines and how the wine is made.
Alex Stevenson, the Owner & Chief Wine Tutor at Thames Valley Wine School will deliver a tutored tasting of our four sparkling wines: - Rosé, Classic Cuvée, Blanc de Blancs 2017 and Founder's Reserve 2015.
There will also be a selection of finger foods with a glass of either our Rosé or Classic Cuvée.
Entry is by ticket only, which you can purchase @£50:00 per adult from our online shop.
Come and join us; we'd love to show you around and share our wines with you!
Here's to the next successful decade!
Jan & Anthea