 Blog 18 - Ripening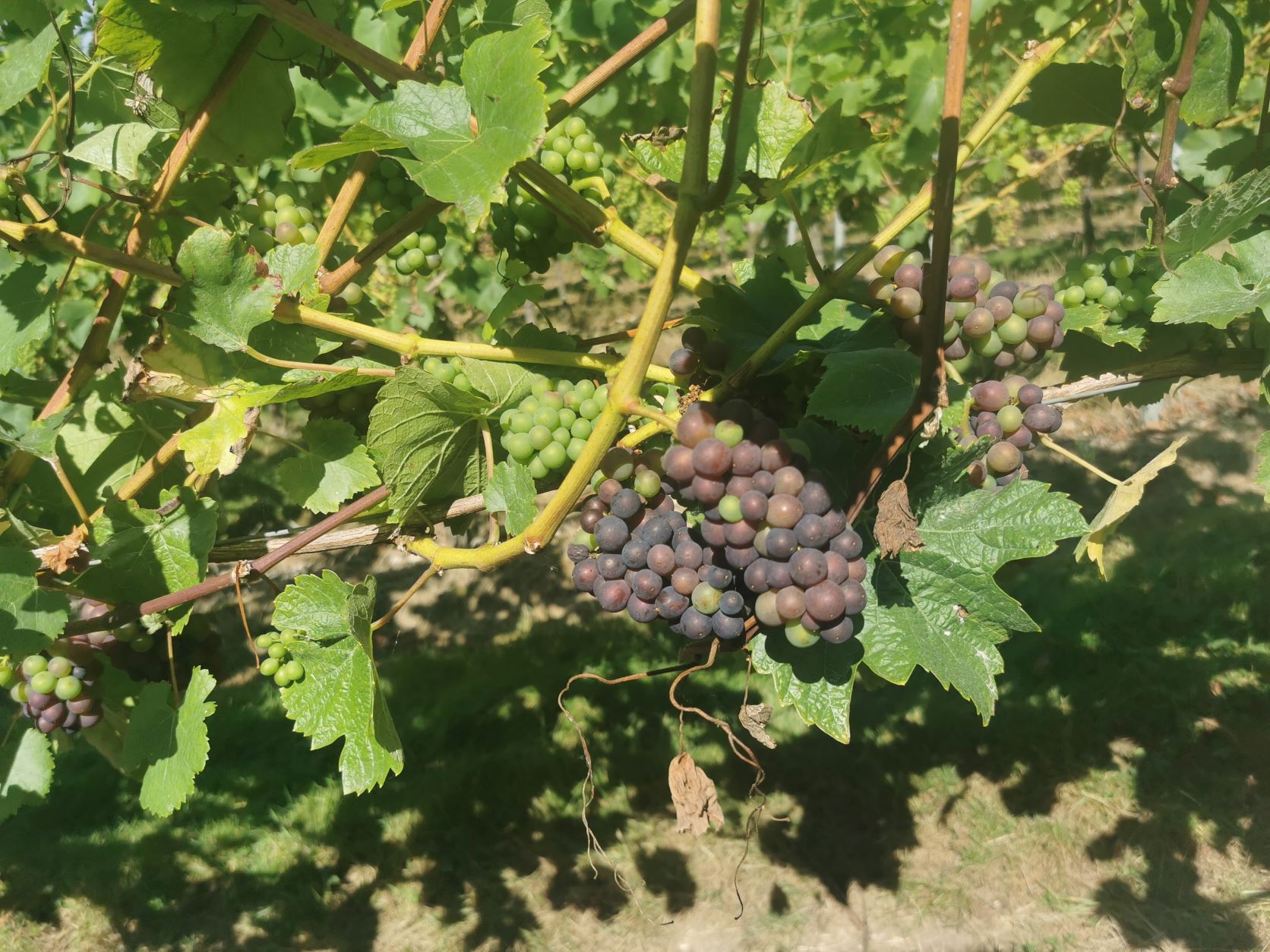 Veraison
Fairmile Vineyard is at that time of season called "veraison" by the French, when the colour of the Pinot Noir and Pinot Meunier skins transitions from green to black. It never seems to happen uniformly, and you can see green-skinned grapes sitting next to pink or black-skinned grapes, even within the same bunch. Ripening is a little later than usual, due to the cool, wet August, however our grapes remain mercifully free from disease. This is partly due to careful canopy management: removal of old, unproductive leaves enables sunlight and a breeze down the valley to reach the grapes, keeping them dry and free from fungal attack. We are hopeful that the continuing good forecast for September will finish ripening the grapes and build up those fabulous flavours, tannins, acids and sugars essential for quality wine. Laboratory analyses will determine exactly when the grapes are perfect for picking.
Help with harvest
Our vines slept through the Spring frosts, so escaped any bud damage, and we are looking at a particularly abundant crop this year. The well-publicised shortage of labour remains a worry though, as English and Welsh vineyards normally demand a huge surge in labour during October. We are therefore looking for volunteers who would like to help with harvest – paid of course. Please register your interest by emailing us at: [email protected]. If the grapes ripen late, we may even be able to coincide harvest with half-term holidays so do please encourage students to put their names forward too!
Open Days Saturday 18th and Sunday 19th September 2021
And just in case anyone would like to come and see what might be involved in picking a harvest, (or to just enjoy the ambience and superb views) we are pleased to announce two more of our ever-popular open days this coming weekend. There is no need to book in advance: just turn up between 10am to 5pm on Saturday 18th or Sunday 19th September 2021 for free samples of fine fizz in the Chilterns Area of Outstanding Natural Beauty. We are child-friendly (they can't escape as we are deer- and rabbit-fenced!). During open days, we also sell flutes or bottles of chilled sparkling wine that will go with your picnic.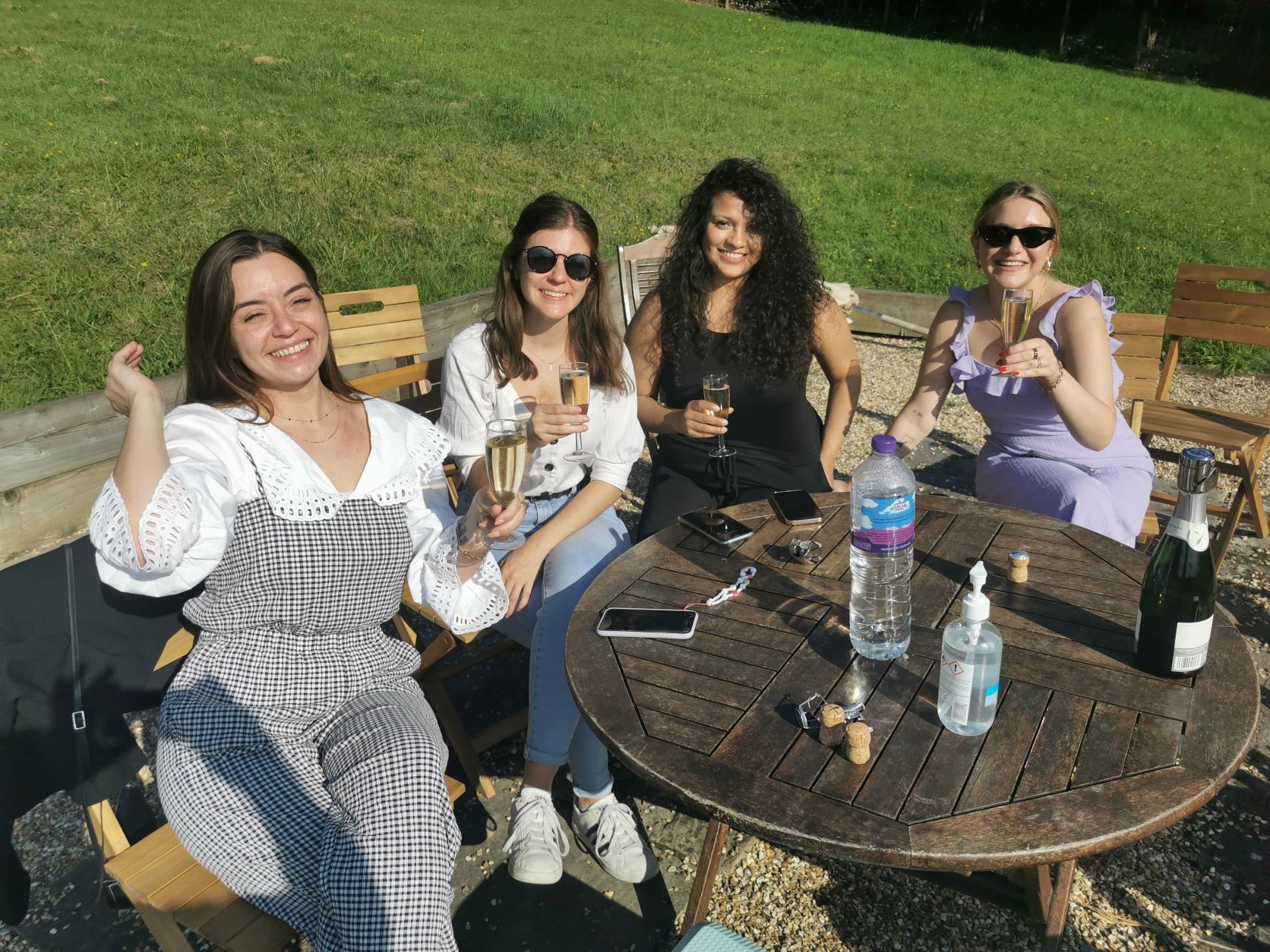 Have a great Autumn - see you soon!