 Blog 16 - 2016 bubbly released!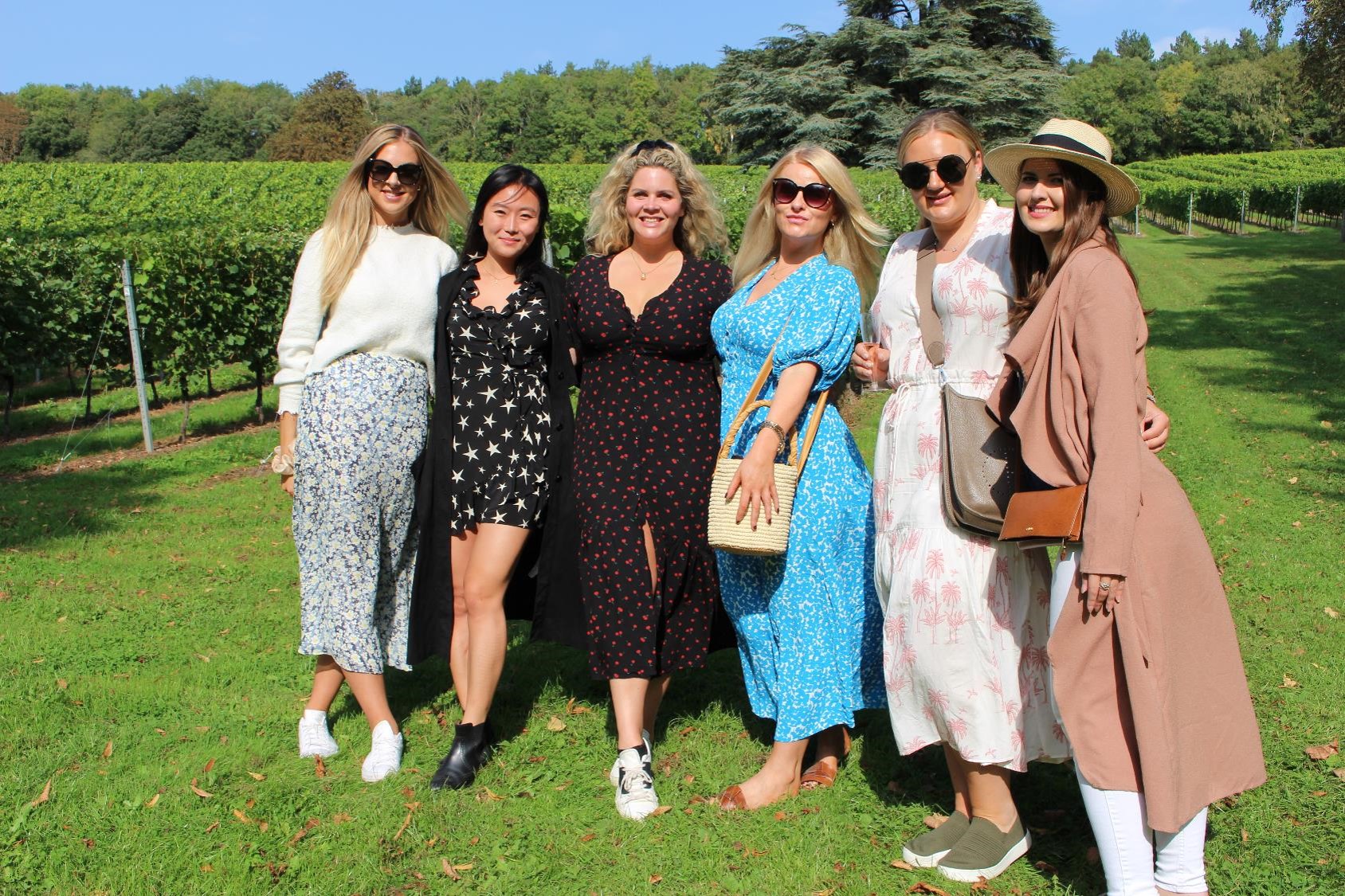 Another award-winner!
We are delighted to announce that our 2016 wines have gone on sale – a sparkling Rosé and a Classic Cuvée as before. The outstanding 2015 vintage is going to be a hard act to follow, but the 2016 is, if anything, better still. The same glorious colours and fabulous flavours – perhaps slightly smoother on the palate, and more mellow, since each bottle contains 17% reserves carried over from the 2015 vintage – more deeply aged, of course. As our vines mature, the improving quality of grape also feeds through to better wines. Our 2016 emulated its predecessor by immediately winning awards from the Thames & Chilterns Vineyards Association – silver medallions in the T&CVA 2020 Wine Challenge. We were thrilled when Norway ordered a mixed pallet after learning of the fine fizz coming out of Henley.
Harvest preparations
Be amongst the first to taste the new wines during next weekend's public open days (3rd, 4th October 2020) at the vineyard, and also see the preparations being made for harvest. Despite some hot days, weather conditions this year were uneven, and the yield of grapes this year will not be as high as some previous years. Nature is great at balancing things out however, and vines bearing less fruit tend to be less stressed, so the quality of fruit goes up. Wine from the 2020 harvest therefore should be sumptuous – however you will have to wait until at least 2024 before seeing any bottles on sale!
Last open day before harvest
An unexpected side-effect of the lockdown has been the growth in the number of visitors from London and further afield. Some travel by train and walk from the station, although the most intrepid couple cycled from the centre of London (we suspect they were grateful that GWR allowed them to return by train with bikes on board!). Visitors seem happy to spend a whole day escaping the tedium of city-centre lockdown to enjoy the social distancing and beauty of a Chilterns vineyard, followed by refreshments in Henley's historic town, or a walk along the river – all achievable on foot from Fairmile Vineyard. Visits are becoming so popular that we now have a dedicated page on our website. If you would prefer a private tour to a public open day, please phone or email your requirements.
We follow COVID-precautions produced by our industry association WineGB, so regrettably have to limit individual bubbles to no more than 6 people at the moment. Individual bubbles may not mingle with each other, and we may only serve drinks to visitors whilst they are seated.
The good news is that there is no need to book or pay to attend an open day, although we will either ask your bubble leader for a contact detail, or invite you to scan our NHS test and trace code with your smartphone.
Jan and Anthea